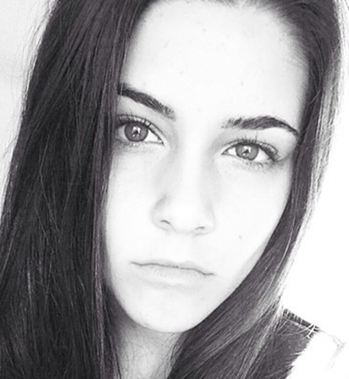 Holly Hoskison ― Now a Model. Discover and use key tips from Holly's journey from failure to success
A Quick Guide to Modelling Success
The new e-book, 'A Quick Guide to Modelling Success', reveals 146 trade secrets, wannabe models, like you, need to know. As they give you a head start in this tough business.
And they work.
Get The Right Advice
Many people, like you, dream of being a model. This career offers you the chance of wealth, travel, fame and more.
This is true.
But to make your dream happen, it's critical you get the right advice from the start.
Don't waste your time, your effort, or your cash, innocently doing the wrong things.
Do the right things straight away. And you'll be a success quicker.
Get the right advice and you avoid the startlingly common but deadly career pitfalls of other wannabe models.
For example:
A failure to realise there are many more modelling opportunities than just Fashion. So you don't look in the right places. And you give up far too soon.
A failure to realise what type of modelling is right for your look. So you approach the wrong Agencies. And you suffer needless rejections.
A failure to take advice and to follow up suggestions for how you can improve. So you waste potential opportunities. And you get upset by your lack of progress.
Why make these and many other ghastly career mistakes, when there is a better alternative available to you?
The e-book, 'A Quick Guide to Modelling Success', tells you what you need to know to have the best chance of career success. This Guide opens your eyes to the real purpose and skills of a model.
It tells you what Agencies and Casting Directors really want from a model. So you deliver it ― first time, every time.
Use the 146 hints and tips in this e-book;
to get signed to Agencies.
to be chosen at Casting.
to produce a 'WOW' performance at Shoots.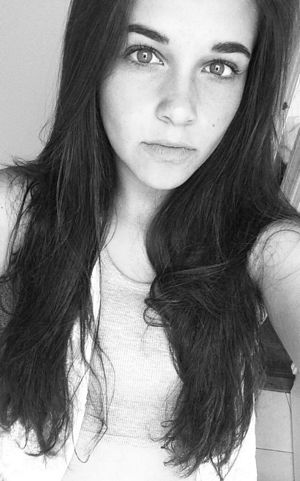 Holly, another model Selfie
Avoid Holly's Painful Mistakes
Holly Hoskison, now a model, is the reason why this e-book was written.
The aim of this book is simple - To help you, to avoid the painful and expensive mistakes Holly made on her journey. It contains all the industry insights Holly now knows but couldn't find, at the start, when she needed them most.
From a young age, Holly wanted to be a model. But she had no real idea how to begin.
She innocently searched the internet, for information. And along the way her inexperience meant she got:
scammed with an awful Portfolio Shoot.
got harassed by 'Modelling Consultancies'.
and lost her confidence after suffering needless Model Agency rejections.
Reflecting on her experience, Holly says:
'Looking back is so embarrassing. I was so wrong. How could I have been so foolish. But I was. LOL!

I now know how much other would be models can benefit by avoiding my early failings. I'd have loved to have had the know how in this quick guide, when I started. It would have saved so much heartache and unnecessary worry for both me and my parents.

I've read the book and I really enjoyed it. Everything I've learnt is in it. And more great insights as well. I strongly recommend it, as a way to get your model career off to the right start.

Don't suffer needlessly, like me, due to your inexperience. Believe me, modelling is an unforgiving business. So read this book. Apply the trade secrets. And you'll give yourself the best chance of breaking into this exciting world. You deserve it.'
This book includes real life examples from Holly's journey from initial failure to success. It tells you all the professional hints and tips Holly's discovered and now applies. This means you don't have to waste your time and your money chasing dead ends. Instead, you can make the right career choices immediately.
Discover Industry Secrets
Simply use these proven professional tips to fast track your career. For Example;
It's true. And this e-book tells you why.
It's true. And this e-book tells you why.
It's true. And this e-book tells you why.
'A Quick Guide to Modelling Success', contains real insider knowledge which means you're 'in the know'. And if you're 'in the know', it gives you the best chance to get Signed, Cast and live your modelling dream. Faster.
This step by step guide separates industry fact from fiction. It tells you what you need to know to succeed.
And it's this know-how, which sorts the winners from the losers, in this ultra-competitive business.
But, 99.79% of would-be models don't know these secrets of success. Yet they're clearly explained in this simple book.
Industry expert, Trudi Tapscott agrees;
'It's so frustrating. Every day I meet countless would-be models. Unfortunately, they simply don't know the basics of the industry. Or how to be a model. And sadly, as a result, most are doomed to fail'.
And this is the reason why most hopeful models never realize their dream. Even when they have real potential.
Be 'in the know'
That's why you need the inside information in 'A Quick Guide to Modelling Success'. It tells you the industry secrets you need to know. You discover the craft of modelling. And you can apply it throughout your career.
Because, if you're well prepared, you can avoid all the common career mistakes other people make, and this includes Holly! What's more this means you hugely improve your chance of success.
And who doesn't want to have this huge advantage over other wannabe models?
But very few people teach the facts in this e-book. Until now. And it's written in a way anyone can read and understand.
Introducing
Includes 146 Industry Secrets to kick start your career!
Of course I'm biased, but I don't think you'll find a better book, on how to be a successful model, anywhere else. And I've trawled through countless books, internet pages and spoken with industry professionals to find out everything I could.
This e-book, 'A Quick Guide to Modelling Success', includes;
What Readers Say
"Reading this book opened my eyes to the challenges of becoming a model. And it includes good advice on how to address these hurdles."
"I didn't know acting was such an important part of being a model. But I do now! I've just enrolled on an evening course to learn how to act."
"After reading this book, I signed up with an Extras Agency. I've done two jobs. But beware; I spent an unbelievable amount of time hanging around waiting for my scenes. But there was plenty of free food and drink!"
"Following Holly's experiences really made the hint and tips in this book come to life. I could really relate to Holly's journey."
Practical Advice
Everything in this book is practical. It's stuff you can use straight away, to get signed by Agencies and Cast in TV Commercials and Magazine Ads.
But what else makes it helpful?
It's very easy to read and follow.
It's written for you to use. It's not theory. There is no waffle. Just stuff you can read, understand and apply right now, to supercharge your model career .
In fact, after you've read it, you'll be pleasantly surprised how much you use the next time you go to an Agency, Casting or Shoot.
Best of all ...
Everything you pick up in this book will be with you throughout your career. You'll use these tips for years and years. And continue to amaze people by how quickly you progress.
So how can you get this amazing book?
How to get this e-book
You can only get it here ― so you won't find it elsewhere.
It comes in a digital format ― download it instantly, at any time ― even if it's 2am in the morning.
And discover the trade secrets you need to know for career success. Start to use them straight away.
Why wait, when you've so much to gain?
What's more, as it's not a physical product, there's big savings. No print costs. No shipping. No waiting. Nothing. You can have it now.
And just consider the time, the disappointments and the money you save when you avoid the basic mistakes other wannabe models make, because they aren't 'in the know'.
For example, it can cost £500 for a Portfolio Shoot. But unfortunately, this is likely to be a waste of your time, your effort and your money. That is unless you know what type of shots you need to have. And which photographer can get them for you.
Why risk your hard-earned cash so unnecessarily?
But, thankfully you don't have to!
Why?
Because for a fraction of the price of a Photo Shoot, just £29.99, you can get 'A Quick Guide to Modelling Success', right now. It's packed full of 146 practical tips for you to use straightaway. And it includes what you need to do to get a 'WOW' Portfolio of photographs.
To get your copy now, simply click the secure link below.
My Guarantee to You
And to show you how confident I am about the value of this book to you, there is a no quibble, cast iron, 60-day money back guarantee.
If you're not happy with it for any reason ― or no reason at all ― just say and I'll refund you in full. The risk is all mine.
You have nothing to lose and everything to gain.
I promise after reading this book, you'll be bursting to put into practice what you've learnt.
Buy it right now, here. This very minute!
Just click this secure link

And follow the simple instructions to immediately get hold of your copy of this helpful guide. Make sure it's the very next thing you do.
Edwin Hoskison
Best,
Edwin Hoskison
Author of 'A Quick Guide to Modelling Success'